The Planning and Development arm of Howard David Howard David Associates' Planning and Development arm offers clients a professional service to maximise the development opportunities of their land and property assets to fully exploit their potential value.
From small one off plots to detailed redevelopments and alternative use schemes, we have the knowledge and experience to advise.
New build projects
Redevelopments
Conversions
Multi use projects
Get in touch if you are looking for property development advice or planning consultants in the Peterborough or Northamptonshire area.
Our network of contacts with national and local builders, developers and investors enables us to offer clients a fully integrated planning consultancy with a bolt on valuation and disposal facility to fully realise the value of your property assets.
Either acting independently or with your retained architects, our planning consultants can handle your planning application, local plan reviews, representations and submissions. Our experienced team will swiftly guide you through the red tape of the planning and development control process.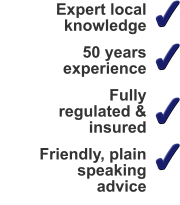 Mr G G, Wellingborough
David. Many thanks for the highly detailed report on the cottage. We were impressed by its range and depth. Sadly we will not be proceeding but will no doubt require such an efficient survey again.
Mr T N, Northampton
Thank you very much for this Howard and thank you for getting it done so quickly.
Mrs R W, Duston
My husband and I were buying an older house near Northampton. Howard Payne gave us a prompt and professional service from start to finish.
Miss N G, Corby
I have used Howard David Surveyors for several years. They valued some properties for me and have recently been of great help surveying the properties and preparing new sets of deed plans for my Solicitor.
Mrs C B, Oundle
I would 100% recommend Howard David, who we used for a property valuation – they were friendly, professional, and the whole process had a very quick turn around, exactly what we needed.
Property experts Howard David Associates are ready to discuss your requirements in absolute confidence.