With over 50 years experience of valuing property in Kettering and the Northamptonshire area, Howard David Associates have a wealth of experience and detailed knowledge of the area. We are well known as one of the leading expert property valuation surveyors in the region.
Advisors to:
Residential house buyers
Commercial and industrial organisations
Banks and Building Societies
Solicitors, Accountants and professionals
Trustees, Charities and Housing Associations
Non UK resident property owners
We assist with:
Residential house buyers
Valuation advice for sale and disposal strategy planning
Valuation advice pre purchase or acquisition
Valuations for Probate, Capital Gains Tax and Inheritance
Development scheme appraisals
Builders part exchange survey and valuation
Matrimonial, divorce or family settlements
Valuations for insurance purposes
Mortgage valuations for lenders
Retrospective property valuations
Valuations for dispute resolution
S.119 Charities Act Valuations
Pt 35 CPR & Expert Witness
Valuations for non UK resident property owners
Staircasing, Shared Ownership and Govt Help to Buy
Get a Property Valuation Quote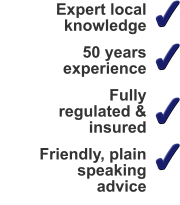 Mr G G, Wellingborough
David. Many thanks for the highly detailed report on the cottage. We were impressed by its range and depth. Sadly we will not be proceeding but will no doubt require such an efficient survey again.
Mr T N, Northampton
Thank you very much for this Howard and thank you for getting it done so quickly.
Mrs R W, Duston
My husband and I were buying an older house near Northampton. Howard Payne gave us a prompt and professional service from start to finish.
Miss N G, Corby
I have used Howard David Surveyors for several years. They valued some properties for me and have recently been of great help surveying the properties and preparing new sets of deed plans for my Solicitor.
Mrs C B, Oundle
I would 100% recommend Howard David, who we used for a property valuation – they were friendly, professional, and the whole process had a very quick turn around, exactly what we needed.
If you are looking for a competitive, professional property valuation, Howard David Associates are ready to discuss your requirements in confidence.